I'm Cat Gelinas.
I teach and facilitate
Family & Systemic Constellations, Development, Depth,
Energy and Shadow work.
"Until you make the unconscious conscious, it will direct your life and you will call it fate."
Cat Gelinas has trained in Family and Systemic Constellations, Development, Shadow Work, Energy & Somatic Work, and Authentic Relational Skills.

Over the years, she's been synthesizing all her learnings into the art of transformation. Her delight in life is to hold space and facilitate the exploration of the Self and extract the richness from experiences in a way that people feel safe, nourished, awakened, and expanded.
Book with Cat
"We are travelers on a cosmic journey, stardust, swirling and dancing in the eddies and whirlpools of infinity. Life is eternal. We have stopped for a moment to encounter each other, to meet, to love, to share.This is a precious moment. It is a little parenthesis in eternity."
― Paulo Coelho, The Alchemist
Sign up for my newsletter and get 20% your first private session!
Family & Systemic Constellations
Constellations is a method of healing inherited ancestral trauma. It reveals the hidden dynamics and trauma that spans multiple generations in a given family. It resolves limiting or harmful effects of of the past. Profound and powerful shifts can occur by putting light on the unconscious bonds between parent and child.
---
---
Stages Model &
INTEGRAL WORK
STAGES is a recent theory and assessment methodology for human consciousness development. It combines psychological stages of development with psychological shadow work and spiritual state.
Using this, we can pinpoint the stage of development which has shadow or blockages.
---
---
Energy Medicine &
somatic integration
All thoughts, emotions, and beliefs have an energy in the body. Aspects in survival or resistance can block energy flow. By connecting to the body and energetic field we can release these blocks and beliefs. This frees up the field, giving back vibrancy & aliveness, and shifting what's possible in our journey.
---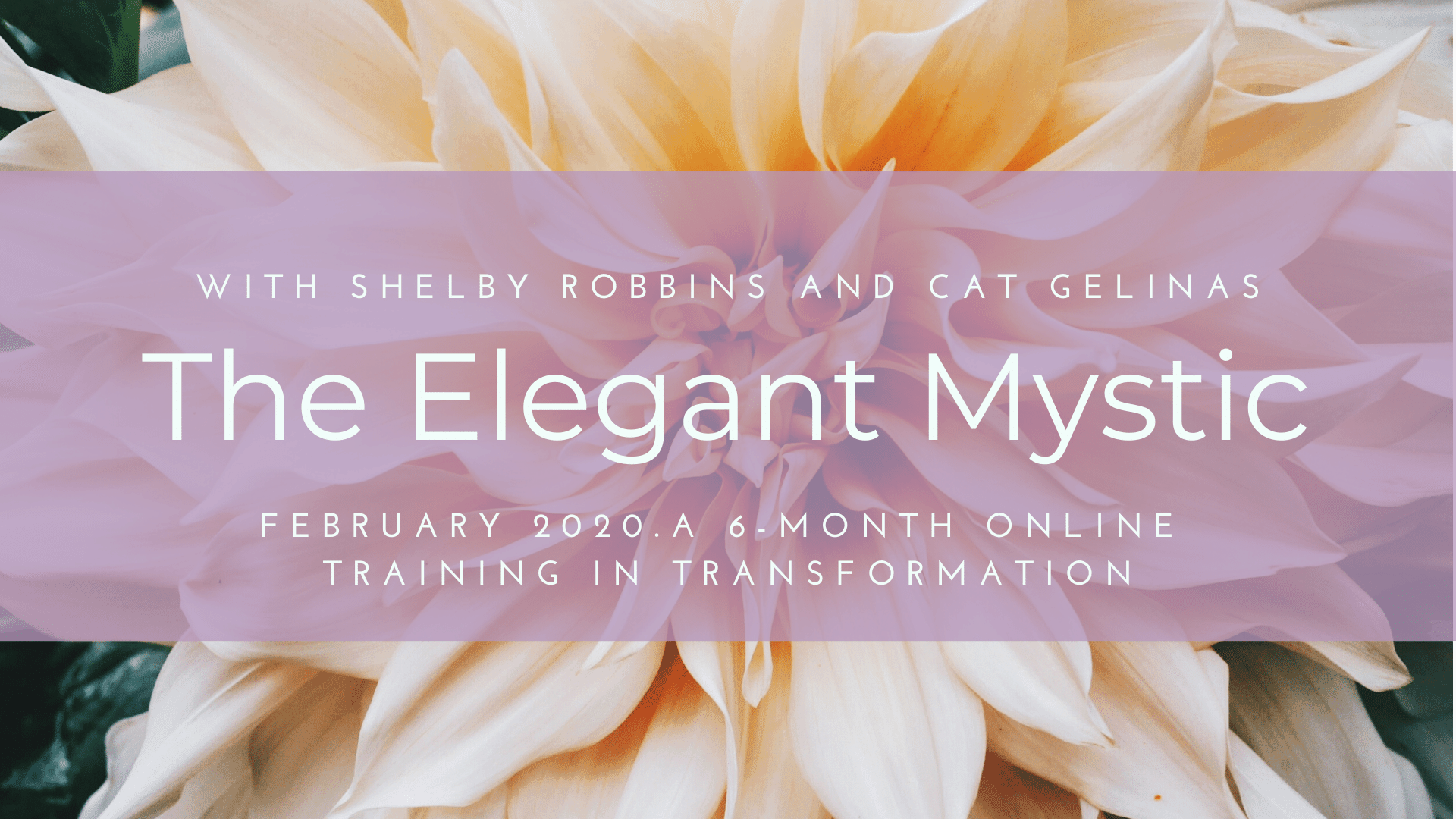 Elegant Mystic: 6-month online training course
Are you longing for more?
Open towards subtle experience and the flourishing of awareness in this 6-month online course.
This course is designed for both enhancing your skill set in facilitating transformation for others, your personal development and awakening. We will be diving into foundational skills, techniques, awareness's, and embodiment using specifically designed maps, models, techniques, and practices.
Next Elegant Mystic Begins
January 9, 2021
***
Why Develop?
- Bounce back in less time from triggers, breakdowns, and emotional stress.

- Greater capacity to create and manifest what you desire and live a life you love.

- The experience of life typically becomes more spacious as development occurs - with more possibilities and openings for freedom and ease.

- An ever-expanding ability to get a bird's eye view on any situation and perspective.

- Simply put - awareness is sexy. When someone is self-aware and knows what's going on...it's attractive...

- An expanded capacity to be with complexity

- Faster processing of information.

- Ability to hold more things at once.

- Access to more truth and unexplored, new edges of human potential.

- Potential for a deeper spiritual fulfillment

- As we can hold more complexity, we can solve more complex problems (global warming, poverty, the prison system, etc)

- Holding more complexity, we can become more adaptable - communicate across developmental lines

- Becoming aware of our development, so that we can also look at our own developmental trauma. And by targeting that, create more healing or wholeness more quickly and precisely.
SYLLABUS for Elegant Mystic
2020 Curriculum
Module 1
February 1st and 2nd
Module 2
February 22nd and 23rd
Module 3
March 14th and 15th
Module 4: April 25th and 26th
Module 5
May 16th and 17th
Module 6
June 6th and 7th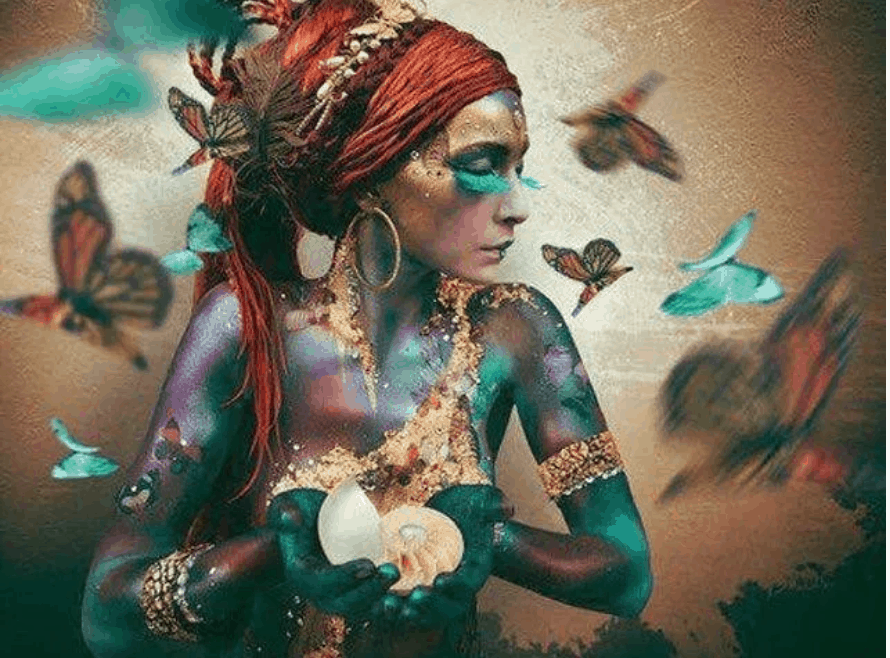 Taught by Elegant Mystic Staff, guest teachers, and mentors, this course is a 6-month long course, with class meetings one weekend a month, six hours on Saturday and four hours on Sunday of the weekend date.
The modules are hosted via the Zoom conference platform, from 10:00am-4:00pm MDT on Saturday and 10:00am-2:00pm on Sunday. Each module contains a mixture of lecture, experiential practice, and both group and individual opportunities to deepen into the work.
Additional technologies needed to participate in the course are Slack and Voxer. We will be using private groups on these channels to support delivering content, creating community and integration for each other.
Between Modules
You'll be doing a lot of both supporting and being supported, in as many different contexts as possible. And there's no way around this. This isn't a course focused on supporting you to 'help everybody else'. Knowing intimately what it's like to have a blindspot highlighted by a coach simply co-exploring with you, or to suddenly have a 'good cry' you didn't even know you needed, or feeling deeply seen and understood during a practice session…only by having walked this terrain yourself will you help others navigate their own. There will also be a 1-hour optional meeting in between classes to support you in your process as well as 2 Pods, 1 hour with each instructor to train you in the techniques.
Pods
Between each module, you will receive, two 60 minute practice sessions with a course lead. Here you will have direct feedback on your work in between courses.
Mentoring
You will be assigned a mentor and a group of 2 students that you will be paired with for the duration of the training. In this group you will complete course group homework, awareness practices, and trade sessions with each other.
Program Cost
Our 6-month program is a profound investment in your growth and transformation. We limit your cohort to 15 participants, some whom we've encouraged years prior to wait until a more optimal time to train with us. We never presume training with us is the right choice for you! Your enrollment will be considered on a first come first serve basis. You need to complete and submit all application materials, in addition to your deposit, in order to be considered.
The $400 deposit is non-refundable. Withdrawing from class, the refund will be based on the date of withdrawal and how much of the course you've taken.
Financially speaking we strive to keep our tuition low and we do not subscribe to 'abundance mentality' paradigms that might encourage someone to spend money they don't have. Depending on your emotional constitution, taking on a larger investment than you've saved up for might ironically prevent you from being emotionally supple enough for such an intensive training.
Payment Details:
Tuition - $3,697
Grad Rate
$2,500 (2-grad spots available)
$2,500 (one spot available for someone under the age of 30)
Sign up for my newsletter for events, specials, and upcoming courses!
All new subscribers get a code for 20% off their first session.